Come celebrate the release of Mike Lee's new album "Song For All Of Us"(Available 2.18.2019 on Iyouwe Music!) at Clements Place on Saturday, February 23rd Set 1 at 7:30 and Set 2 at 9:15 p.m with a stellar line-up of A-List musicians!
The event is FREE but reservations are required:
Reservations for set 1 (7:30pm)
Reservations for set 2 (9:15pm)
Originally from Cleveland, Ohio, saxophonist Mike Lee has established himself in the New York City/Northern New Jersey area for many years. He balances a thriving performing career with a distinguished teaching resume. He performs regularly in New York City as a member of a wide array of jazz ensembles. His current associations include The Jimmy Heath Orchestra, The Dizzy Gillespie Orchestra, Wallace Roney's Universe Orchestra, The Oliver Lake Big Band, The Loston Harris Trio, The Nat Adderley Jr. Quartet, Josh Evans Big Band, Dave Stryker, Frank Lacy, TS Monk, and The Roy Hargrove Big Band. He performs regularly at venues such as The Bluenote, Dizzy's Club Coca-Cola, Smalls, The Jazz Gallery, Fat Cat, and Bemelman's Bar at the Carlyle Hotel. Recent tours have taken him up and down the East Coast, to California and Beijing, China. Lee has presented clinics and workshops throughout the country. Mr. Lee is endorsed by Conn-Selmer saxophones and Vandoren mouthpieces/reeds.
For Mike's Clement's Place "Song For All Of Us" debut, he brings his band that includes
Lennie White on drums,
Dave Stryker on Guitar,
Bruce Williams on Sax,
Ed Howard on bass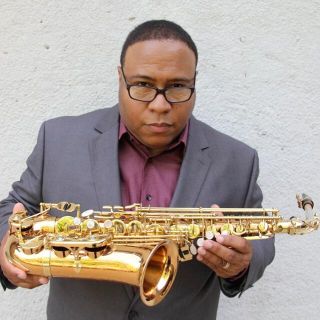 Bruce Williams – alto saxophone Bruce Williams Bruce Williams is a powerful young jazz saxophonist who hails from our nation's capital of Washington, D.C. He has made his presence known on the jazz scene by garnering critical attention with his own enthusiastically received CD releases. The Bard College and Juilliard Jazz professor has graced the horn sections of The World Saxophone Quartet, Roy Hargrove's Big Band, The Count Basie Orchestra and groups led by Stanley Cowell, Buster Williams, Steve Turre and Little Jimmy Scott.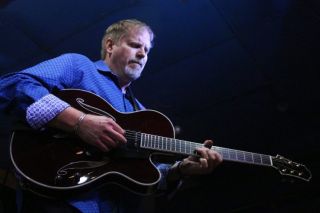 Dave Stryker – – guitar – is an American jazz guitarist. He has recorded over twenty-five albums as a leader and has been a featured sideman with Stanley Turrentine, Jack McDuff, and Kevin Mahogany. Gary Giddins in the Village Voice calls him "one of the most distinctive guitarists to come along in recent years." He was voted in once again this year to the Downbeat Critics and Readers Poll.
Ed Howard – bass: A New Yorker, Ed Howard joined forces with the brilliant drummer Roy Haynes in the early '80s and has been featured on three discs created by the Haynes group, including the 1992 Homecoming. Clifford Jordan is a tenor saxophonist who many modern jazz fans will associate with the intense bass playing of bandleader and composer Charlie Mingus. Howard, undoubtedly influenced by the latter master as would be any jazz bassist, also cites Jordan himself as a major teacher. Howard played in Jordan's own quartet from 1983 through 1992. It was in this context that the bassist had his first chance to record, a session that also featured pianist Jaki Byard, yet another of the major Mingus alumni. A contrasting collaboration for the bassist has been his work with an ensemble led by Gary Thomas, 7th Quadrant.
Lenny White – drums – Lenny White – drums Leonard White III born in New York City, a resident of Teaneck, New Jersey is a three-time Grammy Award-winning American jazz fusion drummer. White earned a worldwide reputation as the drummer in the supergroup Return to Forever, best known as "one of the founding fathers of the musical movement known as "fusion," and Chick Corea's Return to Forever Band. He has played on two of the most important "fusion" records ever made, Miles Davis' "Bitches Brew" and Freddie Hubbard's "Red Clay."
Join us for an exciting and inspiring evening of "Song For All Of Us"!
Complimentary Refreshments and No Cover
Free and open to the public RSVP a Must.
Sat, February 23, 2019
Sets at 7:30 and 9:15pm
Location:
Clement's Place Jazz
15 Washington Place
Newark, NJ 07102